Prince of Persia The Shadow and The Flame – A Royal Return
Nearly a quarter century after the release of the original Prince of Persia, longtime fans and newcomers alike will be able to reunite with the dashingly daring Prince for some classic side-scrolling action in the newly announced Prince of Persia The Shadow and The Flame!
Based on the eponymous second game from the original trilogy, Prince of Persia The Shadow and The Flame preserves the compelling characters and strong storytelling of the original while updating the experience with redesigned controls, cutting-edge graphics and contemporary gameplay.
On a variety of mobile devices, players can choose from two controls: the intuitive virtual joystick or a gesture-based tap-to-move setup. Navigate the Prince through 14 levels using three types of attacks with a half-dozen weapons to defeat a legion of furious foes, all against a backdrop of dusty castles, wind-swept deserts and dank underground dungeons.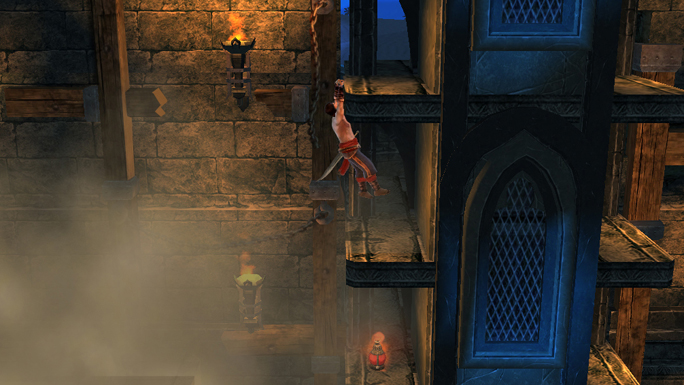 Don't be fooled by the simple controls here. The game's complexity lies in the layered environments and detailed level design. Strategically placed spikes and devastating falls result in insta-death; it'll take all of the Prince's skills to run, jump and climb through increasingly challenging areas. And while the Prince's multiple sword swipes and block/parry abilities might cut through enemies early on, survival becomes a challenge once our royal hero is surrounded on all sides! It's all in a day's work for a Prince, and it's coming soon to a tablet or mobile device.